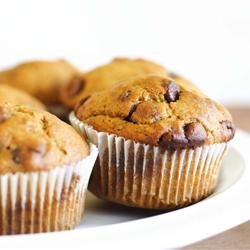 First things first…How to make my friend Sara's Chocolate Pumpkin Muffins. She brought these to bible study one time and I've been meaning to ask her for the recipe ever since.  This is exactly what she texted me yesterday:  1 box of chocolate cake mix, 1 15 oz can of pureed pumpkin, 1 bag of chocolate chips.  Mix together and bake per the directions for cupcakes on the back of the cake box.
The Mom Tip is how to quickly defrost chicken and small cuts of beef.  So glad to know that I don't have to remember to put the chicken in the fridge the night before to thaw it.
On the show today, we also talk about fun family games for kids ages 3-8.  There are some on the list I haven't heard of before.  Anyone do regular game nights?