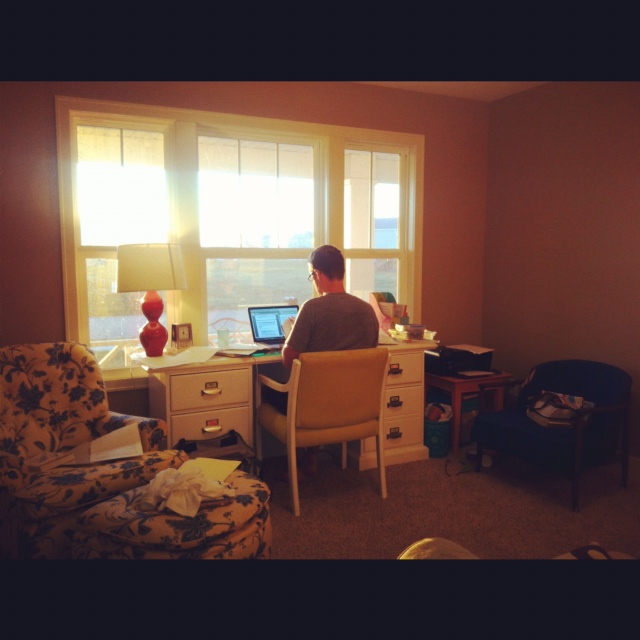 Today is Gracie's birthday. 11 years in heaven. Wow. I woke up early this morning, Dave had gotten up earlier. I found him in his office working on his message for tomorrow. I love this man. so much. We married 12 years ago, with no idea that one of the first things we would face as a couple was the death of our first child. We cried so much. We prayed so much. We didn't let it break us. It's not the worst thing in the world to in a small way understand that bad things happen to good people.
I read this this week. Yes, there are 2 swear words in it. Read it anyway.
It really spoke to me when she writes about husbands and wives, "Be loyal.
All the crap you read in magazines about honesty, sense of humor, communication, sensitivity, date nights, couples weekends, blah blah blah can be trumped by one word: loyalty. You and your spouse are a team of two. It is you against the world. No one else is allowed on the team, and no one else will ever understand the team's rules. This is okay. The team is not adversarial, the team does not tear its members down, the team does not sabotage the team's success. Teammates work constantly to help and better their teammates. Loyalty means you put the other person in your marriage first all the time, and you let them put you first. Loyalty means subverting your whims or desires of the moment to better meet your spouse's whims or desires, with the full understanding and expectation that they will be doing the same. This is the heart of everything, and it is a tricky balance. Sometimes it sways one way and some the other. Sometimes he gets to be crazy, sometimes it's your turn. Sometimes she's in the spotlight, sometimes you. Ups and downs, ultimately, don't matter because the team endures."
The reason the above photo put a smile on my face today is because I'm so glad I get to face this life's ups and downs with my best teammate. Our life, our marriage, our children are far from perfect…but we're in it together for the long haul.
Happy Birthday Grace. Thanks for coming into our lives for a moment, a whisper, a breath. You've changed me more than you'll ever know. Your sisters and brother and mommy and daddy wait patiently until we will see you again someday.